---
Latest
It's here! Finally, after much anticipation my latest short film 'The Walk to Dunkirk' has been released! Watch it below.
---
About me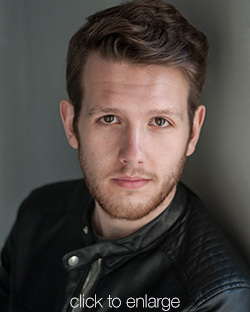 Hey, my name is Aden Beckitt and I have graduated from Lancaster University with a 2.1 in Theatre Studies (BA).
I am an actor, musician and also write, direct and shoot my own films. Performance has been something that I have enjoyed thoroughly throughout my whole life, during which I have performed in many shows and made multiple on screen appearances, some of which are mentioned in my portfolio below.
Presently, I am the drummer for a touring theatre show band, performing at sell out shows across the country, which compliments my acting work quite nicely.
If you need to contact me then my details can be found at the bottom of this page. Feel free to call or email me any time!
Thanks.
---
Résumé
Download me as a PDF.
| Film/TV/Web | | |
| --- | --- | --- |
| Year | Title | Role |
| 2017 | The Walk to Dunkirk (Short film) | Director/Producer/Camera/Editor |
| 2016 | Where On Earth Are We Going (Music video) | Robert |
| 2016 | Spaghetti Road (Short film) | Chip |
| 2016 | The Things in The Night (Short film) | Phillip |
| 2016 | Dragged Up (Short film) | Robert |
| 2014 | I'm Fine (Short film) | John |
| 2013 | La Voyage (Short film) | Band Member |
| 2013 | Perfect Reason (Music video) | Goon |
| 2013 | Here to help. (Short film) | Camera and Editor |
| 2009 | High School Massacre (Short film) | Mr. McClusky |
| Theatre | | |
| --- | --- | --- |
| Year | Title | Role |
| 2012 | Face to the wall (Martin Crimp) | No characters (See. 'Crimp') |
| 2012 | Post-show business (Original play) | Aden |
| 2011 | Dorian Gray | Lord Fermor, Friar Lawrence, Geoffrey, Paperboy, Opium Smoker |
| 2010 | One Flew Over The Cuckoos Nest | Ruckly |
| 2010 | Runway (Original musical) | Model Male Man |
| 2009 | Rockstar (Original play) | Stalker |
| 2009 | Grease | Roger |
| 2009 | Outside Edge | Dennis |
| 2008 | Bugsy Malone | Knuckles |
| 2007 | Check It Out (Original musical) | Warehouse Brickhouse |
| 2006 | Bouncers | Les |
| Music | | |
| --- | --- | --- |
| Year | Title | Job Title |
| 2012-Present Day | Gimme Gimme Gimme Touring Theatre Show | Drummer |
| 20??-Present Day | Gimme ABBA | Sound Technician |
| Education/Training | | |
| --- | --- | --- |
| Year | Institute | Course |
| 2010-2013 | Lancaster University | BA Theatre Studies (2.1) |
---
Media
Dorian Gray images | (2011) Character(s): Lord Fermor, Friar Lawrence, Geoffrey, Paperboy, Opium Smoker

One Flew Over The Cuckoos Nest images | (2010) Character(s): Ruckly
Runway images | (2010) Character(s): Model Male Man
Grease images | (2009) Character(s): Roger
Bugsy Malone images | (2008) Character(s): Knuckles
---
Contact
Tel: +44 (0) 7572 451 544
Email:


Twitter: @adenbeckitt